Day 1: Arrival in Koblenz
Captain Berthus, Suzie and Roger greet you onboard at noon, settle in cabins and fit bikes. We head straight to old town for a one hour guided tour. Koblenz is a fascinating and historic city, for 2,000 years being an important defensive and economic center.
After the tour you are free to sightsee on your own, enjoy a short bike ride or take the cable car with lovely Rhine views to see Fortress Ehrenbreitstein.
Day 2: Cochem (26-30 miles)
We meander through typical Moselle towns today like Klotten, Karden and Alken- our first stop for photo ops of imposing Castle Thurant. Our next stop- Burg Eltz -Queen of German Fortresses with a lovely 30 minute hike to its perch on a cliff in Moselkern.
We continue on to Cochem- a romantic city with half-timbered-houses. We'll take time to visit the famous Reichsburg and stroll the picturesque town.
Day 3: Zell (25 miles)
We sail to the tiny medieval village of Beilstein- "Sleeping Beauty of the Moselle". Here we enjoy many historic treasures in a short visit. A short climb out of Beilstein brings beautiful cycling on a plateau of forests and farmlands.
After a visit to a family winery we descend into Zell. Known for its famous Reisling wine- Zeller Schwarse Katz- Black Cat of Zell- this once Roman station offers engaging sightseeing and a fun hike to the town's old fortifications from the 13th century.
Day 4: Bernkastel Kues (26 miles)
Located on the left bank of the Moselle is Traben-Trarbach where we stop for a visit to a famous winery and lunch. Admired for its famous Art Nouveau Style and famous Reisling wine, the town was at one time the second largest wine trading centre in Europe after the French city of Bordeaux.
We'll meander the rolling vineyard roads a bit, basking in fall colors, until we reach Bernkastel-Kues. A medieval marketplace, gabled timber-frame houses from the 17th century and visit to Landshut Castle makes this town a delight to explore.
Day 5: Schweich - Trier (29 miles)
From Bernkastel we are awed by mountains covered in lovely vineyards stretching as far as the eye can see. We stop at Piesport, a postcard worthy village, and Trittenheim, nestled in a hairpin turn of the Moselle. Both villages boast fame for their Reisling wine. The Laurantiuskapelle with its gothic choir is located right in the middle of the vines above Trittenheim.
From Schweich we board the Flora to Trier- oldest city in Germany. A treasure trove of Roman ruins, Trier was founded around 15 before Christ by Caesar Augustus and served as the key Roman trading city flourishing during the late imperial age.

This Roman golden age has gifted us with a number of amazing monuments, like the city gate Porta Nigra. The scenic Romer Express train will take us on an informative 35-minute tour to learn about Trier.
Day 6: Saarburg 25 miles
From Trier few cycle the last miles along the Moselle to the Saar River. A small climb out of Trier brings us to a visit of Roscheider Hof, a fascinating cultural history museum showing life in the Rhine Palatinate.
 
We enjoy forested countryside and quaint small towns into Saarburg. We have lots of time to explore this amazing town from the 10th century. The town is adorned with narrow alleys and romantic houses from the 16th century. A picturesque waterfall cascades down 65 feet to an old mill by a former river.
Suzie and Roger invite you to join them on the Saarburger Sesselbahn- a panoramic chairlift above the river. You can also have an easy ¾ mile hike through vineyards return back to Saarburg.
Day 7: Saarburg – Merzig 25 miles
Our group decides either to take forested rolling countryside or flat bikepath with beautiful river views into Mettlach. Here we tour the earthenware makers- Villeroy and Boch. The headquarters are housed in a former Benedictine abbey bought by owner Jean-François Boch when he came to Mettlach to build kilns in 1812.
In a famous hairpin turn of the Saar we come to the Cloef Overlook. We hope you join us in a 1-mile hike to the Treetop Overlook offering unforgettable views of the Saar valley below. A short flat cycle takes us to Merzig- the end of our route.
Day 8: Merzig
Goodbye breakfast with Suzie, Roger and crew and disembark at 9.30 a.m.
Trip Difficulty
Our terrain on this tour is mostly flat with some rolling or a gentle climb as we venture into the German woodlands off of the river valley. As weather in fall is historically moderate, we should experience little wind and rain but you should be prepared for those weather factors that impact cycling experience and ability.
We recommend this trip for an active/athletic person or recreational cyclist who can complete the daily miles - and likes to average 10 mph on easy/flat terrain while enjoying a leisurely trip. We will average 25-30 miles on most days and advocate a "stop and smell the roses" philosophy to cycling.
Our group cycles together as a shared experience. Please note mileages on our pages are averaged and that due to factors such as weather, navigation, docking or other conditions our route can be changed or adjusted for safety purposes.
You are always welcome to take a break from cycling and enjoy sailing from the sundeck of our barge - quite a delightful experience! We do not use the assistance of a support vehicle on our Bike and Barge tours. Please also note that itinerary and mileage can change due to weather conditions or docking changes.
Transportation
Your trip starts in Koblenz and ends in Merzig. We suggest our guests fly into Frankfurt International Airport. It is the main hub of Lufthansa as well as popular destination for other major and budget airlines.
From Frankfurt airport, the excellent DB German train system offers many direct trains to Koblenz and many departures from Merzig with a single connection. Extensive transportation information for this tour will be included in our informative Welcome Letter sent upon confirmation of your trip registration.
Additional Information
We confirm your booking via email with a detailed Welcome Letter for your tour. In this letter you will find lots of pre-trip planning information like how to get to the trip start, pre-trip lodging in Koblenz, area weather, cycling in Germany, how and what to pack, international travel hints and musts, tips on booking airfare, training to enjoy the tour, etc.
Suzie always asks that you contact her with questions or for help she can give you with your travel plans. Please visit our Trip Info page for more information!
We are delighted to host our tour on the Passengership Flora. The ship features comfy cabins with private bath, a lovely eating salon and lounging area, and outside deck to enjoy a drink and views of the water.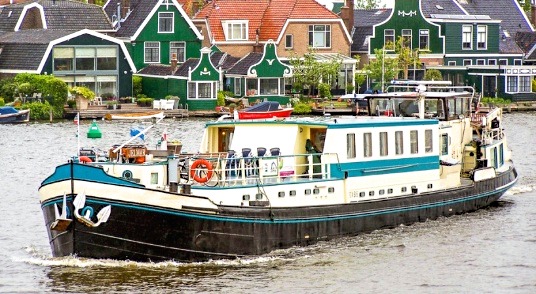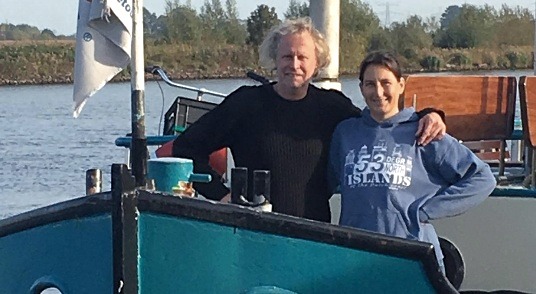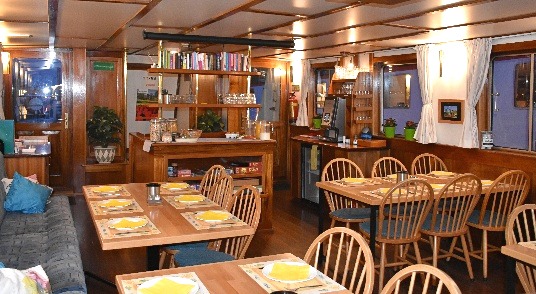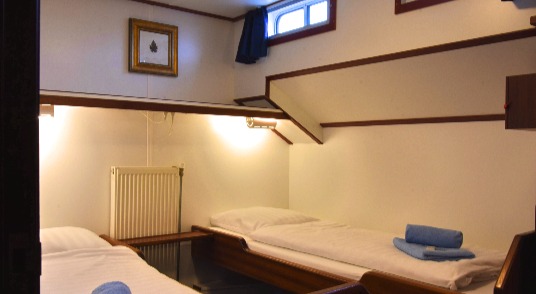 Information about your trip, what to pack, pre-trip transportation and lodging in Amsterdam, traveling abroad, tips on airfare, and other important pre-trip details will be provided in a WELCOME LETTER sent to you when we receive your registration for the trip.